Meet the "Acoustic Ninja", Trace Bundy…
International Guitar Night–Peppino D'Agostino–Why Not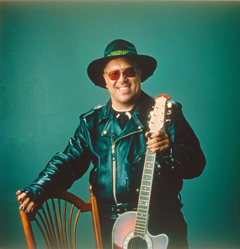 Word is out that Uncle Dennis Kamakahi will be inducted into the Hawaiian Music Hall of Fame this year. Composer of Pua Hone, Wahine `Ilikea, Koke`e, the list goes on and on. Congrats to an outstanding musician and prolific songwriter!
Jeff Peterson playing his composition Chiang Mai.
Pirates of the Caribbean [Main Theme] on guitar
Trace Bundy playing Backstreet Boys on Acoustic Guitar
Trace Bundy – Sweet Child O' Mine
Check out this video of my tour with Hapa at Whittier College last December.
5 June 2009
Michel's Restaurant at the Colony Surf Hotel
6:30 – 10:00pm
http://michelshawaii.com/